Common Misconceptions About AdBlock Users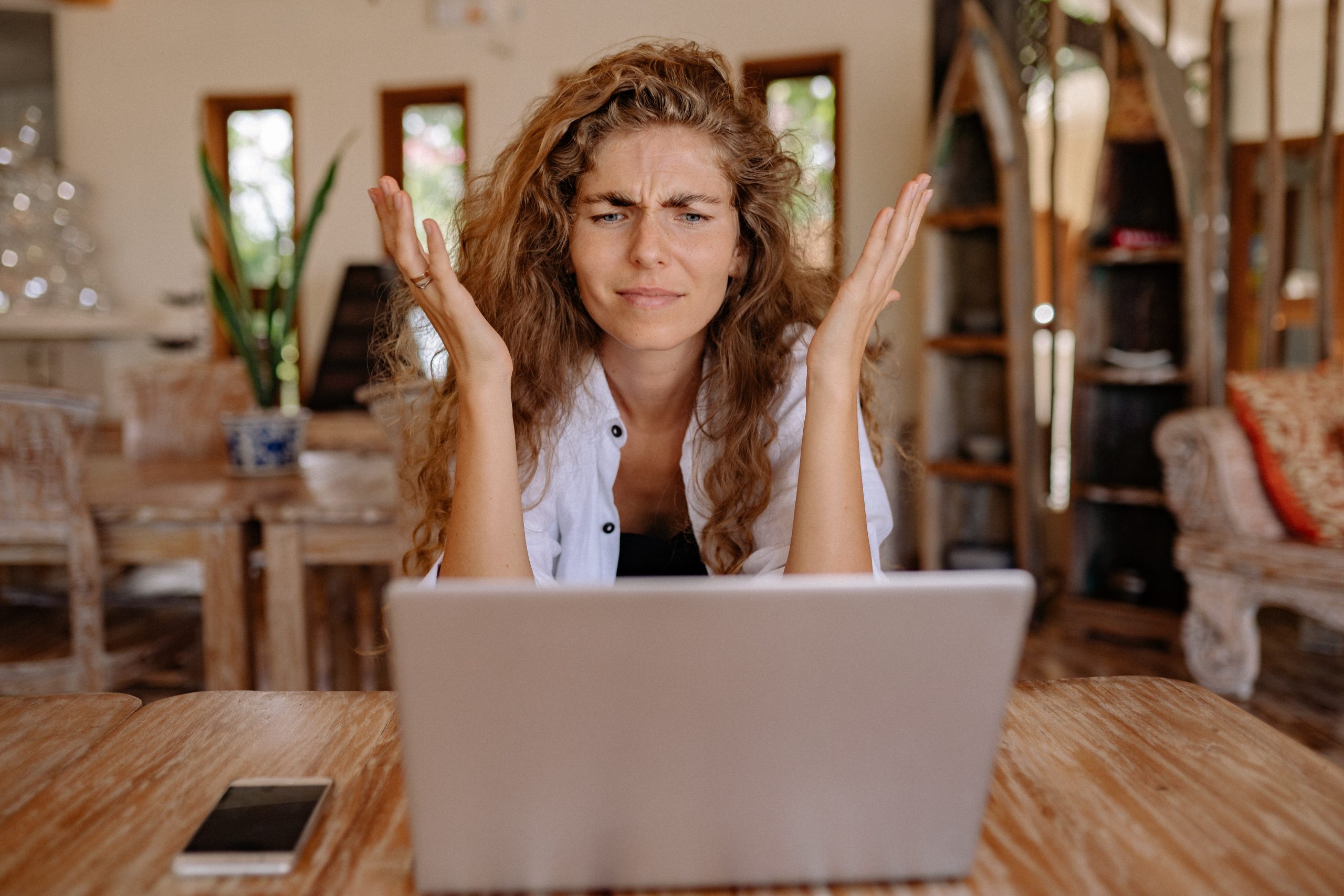 Ad blockers prevent advertisements from appearing; you don't need to be Sherlock Holmes to understand that. However, if we limited ad blockers to only removing banners, pop-ups, and video advertising off your screen, we would be doing them a disservice. They give so much more.
But ever since the term "ad blocking" was first used in 2009, there have been a lot of misunderstandings and misconceptions about it. Nevertheless, many people support the need for and advantages of ad-blocking technology.
On the other hand, a sizable portion of the population, including experts, are opposed to its use. And in the end, whether you choose to use an ad blocker or not should be up to you!
This article will look closely at some of the major myths about adblockers users.
You will find them quite hilarious, but they exist among publishers and the major developers of ad-blocking software!
These myths may be crucial to your understanding whether you are an internet user or a business owner wanting to improve your customer experience.
Let's briefly discuss a few essential elements of ad blocking before moving on to some major misconceptions.
The First And Most Important Question Is, Who Uses Ad Blockers, And Why?
The following four categories, represented across the full demographic range in the U.S. and E.U., comprise most users using ad blockers. Each of these groups reacts differently to various forms of involvement.
The Four Demographics That Frequently Use Ad Blockers Are As Follows:
Individuals Who Use Ad Blockers To Safeguard Their Privacy
This demographic appreciates choice and control over their surfing experience and is more likely to add a website to their allowed list than to turn off their ad blocker entirely.
People Who Merely Don't Want To See Ads:
This group appreciates the comfort of not having to deal with commercials and will find another option if they encounter any obstacles or demands.
People Who Are Unaware They Are Using An Ad Blocker:
Many people may have had an ad blocker installed by a friend or family member or use a browser with a "privacy" mode enabled by default.
This group is open to listing or deactivating their ad filter as long as it's a quick and uncomplicated process.
Ensure your instructions are concise and avoid using technical words like "allow listing."
People Who Are Overwhelmed By Intrusive, Irritating Commercials:
Many ad blockers users want to promote good content and do not oppose ads on principle; they are just overwhelmed by intrusive ads and consider ad blocking as their only alternative.
This group will likely allowlist a site and is willing to consider sensible options such as paid subscriptions.
How Can You Develop Your Strategy Based On These Facts?
There are several strategies to work with users who block ads on your website, and they all begin with directly communicating with them.
First, consider who visits your site, why they see it, and why they block advertisements when developing your messaging approach.
For example, if your visitors are unaware, they are using an ad blocker, merely pointing this out and explaining how to disable it may be sufficient to persuade them to accept adverts on your site.
It helps to show individuals how often they visit your site to let them know why you are worth supporting.
Article counters that display how frequently people visit your site are an excellent way to accomplish this. This can be combined with a "soft" wall that limits the number of articles a person blocking advertisements can read.
To develop robust strategies, you must understand some of the most important misconceptions related to ad blocker users.
The Biggest One: It's Hard To Monetize AdBlock Users
To mention a few, web publishers have had to deal with GDPR, CCPA, and other four-letter privacy legislation, as well as the loss of 3P cookies, identity resolution, and seasonal and nonseasonal ad spending decrease.
As a result, many publishers sometimes relegated adblocking to the category of "too tough" or "not worth the squeeze" along the way.
Nothing could be further from the truth.
Today, revenue leakage caused by adblocking is one of the simplest challenges to solve, as well as the one with the most immediate payoff.
Acceptable Advertising is a simple, privacy-compliant, and consent-based approach for compensating AdBlock users with conventional IAB display ads that meet the Standard's size, placement, and distinctiveness criteria.
Publishers may recoup their direct-sold and programmatic demand from AdBlock users without modifying their existing ad tech infrastructure.
AdPushup offers a single-line JavaScript integration that detects AdBlock users, validates whether they have opted into Acceptable Ads, and then contacts the publisher's ad server to serve compliant creatives.
The result? A consistent source of money that does not irritate your AdBlock users.
How Can You Monetize AdBlock Users?
Here Are Some Important Tips On How You Can Monetize AdBlock Users
Produce high-quality content that provides a positive user experience.
Request that users add your website to their allowlist.
Integrate anti-adblocking solutions.
Use Direct Links or In-Page Push Ads.
Ad formats should be varied.
Join forces with anti-AdBlock ad networks.
Include a paywall or subscription mechanism.
It Is Preferable To Ignore AdBlock Users.
Some publishers consciously opt not to do anything about AdBlock users visiting their sites for several reasons. Among these causes are:
Believing that Adblock users have communicated their purpose and that it should be honored
Not knowing what the privacy/consent implications of Adblock recovery are
Using the "wait and see" technique, hoping for an obvious solution to emerge
They believe that the accompanying revenue possibility could be more worthwhile.
Having a development roadmap with goals that do not include AdBlock users
Whatever the reason, failing to address AdBlock income leakage means losing a big portion of your revenue.
Based on an analysis of over 10 billion pageviews from 9,453 websites, we discovered that the average AdBlock rate across geos and IAB categories is 21%.
In other words, many publishers are passing up the potential to monetize one-fifth of their readership.
Display Ads Don't Lead To Conversions
It is a prevalent misconception that display ads can enhance brand recognition and only sometimes lead to conversions.
Instead of using last-click conversions, begin using post-view modifications, which account for all purchases completed during a specific period. This takes into consideration purchases made after viewing the ad.
On the other hand, the last-click conversion methodology solely considers the 'last click' and ignores users who make a purchase afterward.
Retargeting campaigns can also help you optimize your display advertising campaigns.
Machine learning is used in these campaigns to assess user behavior and guarantee that your adverts are presented to people who are most likely to become purchasing customers.
Ads That Are Acceptable And Better Ads Are The Same.
Acceptable Ads Standard and Better Ads Standard aim to eliminate obtrusive and bothersome advertising on the web. But that's where the resemblance ends.
While the Better Ads Standard was designed to decrease or at least limit the spread of adblocking by enhancing the overall quality of advertising on the web, the Acceptable Ads Standard was designed to address the revenue publishers are now losing due to adblocking.
You can check out how Acceptable Ads and Better Ads are different here.
"Adblock Businesses Run Acceptable Ads."
The Acceptable Ads Standard was designed to provide a medium ground between publishers and AdBlock users.
Its fundamental hypothesis was that if publishers could remove the most invasive and obnoxious adverts from their websites, AdBlock users would find the experience "acceptable," allowing publishers to generate some cash rather than none.
While it is true that the Acceptable Ads Standard was founded by eyeo, a German business that produces some of the world's most popular adblockers, governance of the Standard was transferred to the non-profit, independently managed Acceptable Ads Committee in 2017.
Why Is AdBlock's Acceptable Ads Feature Enabled By Default?
Many of our favorite websites could only exist with advertisements. Acceptable Ads bridges the gap between AdBlock users and website owners that rely on advertisements to make a living.
Acceptable Ads allows us to remove the types of ads that prompted users to install an ad blocker in the first place without fully depriving websites of one of their key sources of revenue.
"Desktop Adblocking Has Peaked."
Between 2013 and 2016, the number of monthly desktop active users ("MAUs") of adblocking increased by 345%, from 62 million to 276 million.
During this period, a huge number of users began to utilize adblocking, owing to the increasing availability of various tools and extensions that allowed them to effortlessly block ads and the desire to prevent interruptive experiences such as pre-roll ads on YouTube.
Between 2016 and 2020, this increase halted, leading many to conclude that desktop adblocking was past its peak.
In 2020, Digiday released an article titled "The inevitable maturing of the industry: Desktop ad blocking is passed its peak," providing comments from many players about the stagnation, its causes, and what it meant for publishers.
What's The Reality, Then?
According to a new survey, desktop adblocking was returning to all-time highs in 2018.
The increase of adblocking on the desktop began to decelerate in 2016, hitting its peak in 2018 before plummeting through 2020. However, over the previous two years, ad blocking has started to climb again, with 290 million online users actively blocking advertisements worldwide in 2021.
Takeaways
The 2022 PageFair Adblock report from adblocking revenue recovery business Blockthrough indicates the comeback to growth in adblocking among desktop web users.
With revenue from mobile web advertising being very modest, the data implies this is a trend that publishers should keep an eye on.
The shift in 2021 adblocking figures coincides with a decrease in the use of AdBlock walls as a revenue recovery technique.
Leading U.S. publishers abandoned AdBlock walls or messages as a tactic to combat the problem; according to the survey, only one of the top 100 US publishers relied only on an AdBlock wall.
Blockthrough focused this year's report – its seventh – on using AdBlock walls, undertaking UX research to assess how users behaved upon facing an AdBlock wall.
Publishers' shift away from AdBlock walls appears to be in line with user tastes, with approximately 80% of users viewing AdBlock walls as an intrusion.
It Is Okay To Ask Users To Turn Their Adblocker Off
This method makes sense at first look. If users installed adblockers at some point, they may turn them off if you ask nicely.
If you instill in them the value of advertising in keeping the lights on? If they have faith in you as a publisher? Right?
Unfortunately, wrong. 81% of users use adblockers to avoid disruptions. What could be more annoying than a pop-up that takes over their entire screen and requires users to do something before they can access content?
Users have a finite amount of attention, and AdBlock walls fight for that attention against other prompts, such as privacy notifications, newsletter sign-ups, and subscription offers.
Due to these factors, AdBlock walls frustrate users and have low conversion rates (10-20%) and high bounce rates.
Why Does This Strategy Not Work?
The following are the major reasons why an ad block user is unlikely to whitelist:
First, website bounces are caused by whitelist gating.
Second, nobody enjoys viewing horrific weight loss advertisements.
Third, behavioral targeting has gone too far.
Fourth, consumers can click "no" on a million cookie alerts or install an ad blocker.
Finally, consumers demand control over their experience.