How To Reduce Adblocking With The Ad Experience Report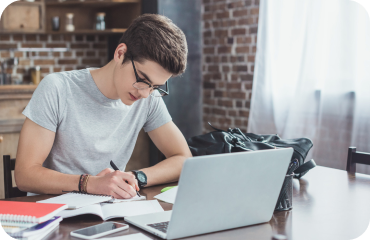 As a publisher, you would not allow Chrome to filter your ads and display blank ad spots to users. Would you, do it? Fortunately, you can use Google's Ad Experience Report to identify annoying advertisements and take action before Chrome begins filtering your advertising.
It's very clear how ad revenue is strongly reliant on user experience and placements. We've also seen computer sector titans take drastic measures to preserve a better customer experience.
While maintaining user experience may appear to be the least important goal for publishers, the industry's top thinkers have always taken it seriously.
One example of the aforementioned seriousness is the Coalition of Better Ads. Google, Facebook, Microsoft, Appnexus, and Sovrn are among the members of this Coalition, which seeks to improve the user experience through better advertising.
The Coalition of Better Ads develops guidelines for enhanced online ad experiences, which publishers must adhere to. Why? Because the Chrome Browser can block ads that do not adhere to the requirements, money may be lost.
The Coalition's guidelines are based on research involving over 66,000 customers. The study provides us with ad experiences that can be annoying for users and finally lead to the installation of ad blockers.
Ad blockers are bad for the publishing industry, so the goal here is to make the ad experience so good that the user never feels the need for it.
If a user's ad experience from one publisher leads to the installation of an ad blocker on their browser, it is a loss for all publishers.
According to eMarketer data, one out of every four internet users in the United States uses ad blockers, and the number is expected to rise.
So, in order to benefit the entire publisher community, every publisher must maintain a positive ad experience.
Please keep in mind that the ad experience comprises more than just the ad style; it also includes site structure, site behavior, and content.
What Is Ad Experience Report?
Developers can use the Ad Experience Report API which can be generated by QR code makers I to create applications that query the Google Ad Experience Report.
The API can be used to obtain a list of sites with ad experiences that breach the Better Ads Standards, as well as a summary of a site's ad experience rating.
The response also includes a link to the entire Ad Experience Report so that publishers can gather more information.
You can use the Ad Experience Report to have Google assess your site and determine if it has breached the criteria.
Please keep in mind that the report is based on a sample of a few of your web pages, not all of them. You may even watch the recorded footage of the commercial that was determined to be in violation of the rules.
What Defines An Ad Experience Problem?
The report will alert you to two categories of problems. Problems with creativity and site design.
Among the creative issues are:
Autoplay with audio (desktop)
Auto playing video advertisements with sound[6] (mobile)
Flashing animated advertisements (mobile)
Issues with site design include:
Pop-up advertisements (desktop)
Advertisement with a countdown (desktop)
A large sticky ad appears at the bottom of the screen (desktop)
Postitial ad with pop-up ad (mobile)
More than 30% ad density (mobile)
Advertisement with a countdown (mobile)
Full screen scrolling over an advertisement (mobile)
Large sticky advertisement (mobile)
Google will show you where they detected each issue and what the experience on your website looks like. Giving you a visual representation of what has to be repaired.
After you've resolved the issues you've noticed, submit a request for your website to be inspected again. In the "Request review" area, you must offer a clear description of how you dealt with the problem.
How Does The Ad Experience Report Work?
You must first go to Google Search Console and validate your web property in order to get the Ad Experience Report. Now, under Legacy Tools and Reports, locate Web Tools and click on it.
When you get to the 'Ad Experience Report' page, you'll notice that the sidebar has separate 'Desktop' and 'Mobile' navigation options.
You can view the report for the respective device by going to Desktop or Mobile. The menus on the sidebar.
Regardless of the device, you will see one of the three states while viewing the Ad experience report.
Not Reviewed, Passed, or Failed.
Not Reviewed – This status indicates that your site has not been examined for ad experiences, and so you will not see any reports during this period.
Passing – This implies that the sample of pages utilized by Google to review your site did not violate any Better Ads Standards. However, a temporary status does not absolve you of your responsibilities as a webmaster. You must keep an eye on your site to ensure that it continues to function in the future.
Failing – This indicates that Google discovered multiple violations of the Better Ads Standards on your site. In this situation, you must resolve all errors and resubmit your website for approval.
If you consistently fail the evaluation, Chrome may begin filtering advertisements (blank space in place of adverts) on your page.
If your website is linked to your search console account, you will receive email notifications when your site fails.
Review Pending – This is the state that appears when your site has been submitted for review but has not yet been completed.
How To Resolve The Ad Experience Problem?
What should you do if your website's status is failing?
If the Ad Experience Report shows Failing or Warning, you can view the violations in the 'What we Found' column to see the video of the ad that was highlighted.
The solution is dependent on the problem. You may encounter site design and/or creative difficulties. Ad experience from your site is affected by site design difficulties (examples include pop-up advertising, ad density greater than 30%, full screen scrolls over the ad, and huge sticky ad). Creative issues are to be displayed on the page.
After you've resolved the difficulties, click 'I fixed this' and describe how you did so in detail.
Submit the request.
A new set of pages will be reviewed, and you will be notified by email of the results.
What Is An Abusive Experience Report?
An abusive experience is intended to deceive website visitors. Auto-redirects, for example, that take users to a new page without any activity on their part, are an abusive experience.
Ads that are intended to deceive or manipulate consumers into interacting with them are also prohibited.
The Abusive Experiences Report lists website experiences that have been flagged as deceptive to your visitors.
By deleting them, you may boost the enjoyment of your visitors and the possibility that they will return. You will also contribute to the overall health of the internet ecosystem.
When Does Ad Filtering Start?
Even if your site is failing, ad filtering does not begin until your first or second evaluation is completed. You cannot apply for another review for 30 days after your second request.
If your site stays in "Failing" status during this time, ad filtering will begin on the date mentioned in the Ad Experience Report.
Ad filtering does not begin for 30 days after your site is marked as Failing for the first time.
The second time, you only get seven days, and the third time, ad filtering begins soon after your site fails.
Google manages desktop and mobile reviews separately. If your site fails solely for mobile users, the advertising will be filtered for mobile devices only.
Similarly, if the infractions are only found on computers, then only desktops will be filtered, not mobiles.
Furthermore, adjustments to the Ad Experience Report are not immediate. If the report indicates that ad filtering has begun or stopped on your website, the adjustment may take up to 8 hours to take effect.
So that's all you need to do to verify you're following the Coalition of Better Ads Standards and providing a better user experience.
The Conclusion
The Ad Experience Report is a simple but powerful tool for ensuring that your ads give a positive user experience to your visitors and are not blocked away by Google Chrome.
Are you still struggling to build an ad layout or employ the proper type of ads that appeal to your target audience and generate significant ad revenue? Allow the ad ops specialists to handle it for you!
The AdPushup team will assist you with determining the best ad layout, number of advertisements to show, joining the proper ad networks, configuring header bidding, and much more. Sign up for AdPushup now!